Covid hospitalizations rise #America
Coronavirus cases are rising across the United States yet again, causing an uptick in hospital visits among infected Americans, and a handful of states with especially severe Covid-19 surges are reporting higher-than-average hospitalization rates.
Over the last week, U.S. hospitals have held an average of 21,695 Covid-19 patients in inpatient beds, up 30% from two weeks ago but down more than 80% from the country's mid-January surge, according to federal data compiled by the New York Times.Overall, about 3.2% of the country's inpatient beds are currently taken up by coronavirus patients, the Department of Health and Human Services reports.
The most-impacted state is Nevada, where about 9.5% of total inpatient beds are used by people with Covid-19, according to HHS statistics — Nevada is also facing a virus outbreak, with average new cases reported per day jumping from 449 to 717 in the last two weeks.
Missouri is close behind, with 8.7% of hospital beds occupied by Covid-19 patients, as the state grapples with one of the country's worst coronavirus surges and some hospitals in hard-hit southwestern Missouri brace for a crunch.
Several other states with rising case counts are also devoting a larger-than-average share of their hospital beds to Covid-19: Arkansas (7.2%), Florida (7.1%), Utah (4.8%), Mississippi (4.6%), Texas (4.6%), Georgia (4.4%), Oklahoma (4.4%) and Arizona (4.3%).
Total current Covid-19 hospitalizations grew by 80% or more in Nevada, Mississippi, Arkansas and Oklahoma over the last two weeks, according to a Times analysis (Alaska, Nebraska and Delaware outpaced those four states and led the nation in hospital patient growth, partly because their hospitalization numbers were extremely low to begin with).
On the other end of the spectrum, several states with low coronavirus infection rates are using up less than 1% of their total hospital beds for Covid-19 patients: Vermont, New Hampshire, Massachusetts, Connecticut and Wisconsin.
On a national level, hospital wards aren't reporting a noticeable capacity crunch yet. About 72% of the country's inpatient beds and 68% of ICU beds were occupied last week by patients with Covid-19 and other illnesses, virtually unchanged from three months ago, according to data from Johns Hopkins University.
29,604. That's how many Covid-19 cases were reported nationwide every day in the last week, more than twice the rate two weeks ago, according to CDC data updated Friday.
Health experts have blamed the latest surge in coronavirus cases on the virus' contagious new Delta variant, which became the dominant strain in the United States this month. Faltering vaccination numbers are another possible culprit: Some 56% of Americans are partially vaccianated against Covid-19, but the pace of inoculations has slowed dramatically, and a handful of states have vaccination rates well below 50%. And virtually every state and city lifted social distancing restrictions and mask mandates in the spring, though places like Los Angeles, Las Vegas and Mississippi have responded to rising infection rates in the last week by reinstating some public health rules or rolling out voluntary recommendations.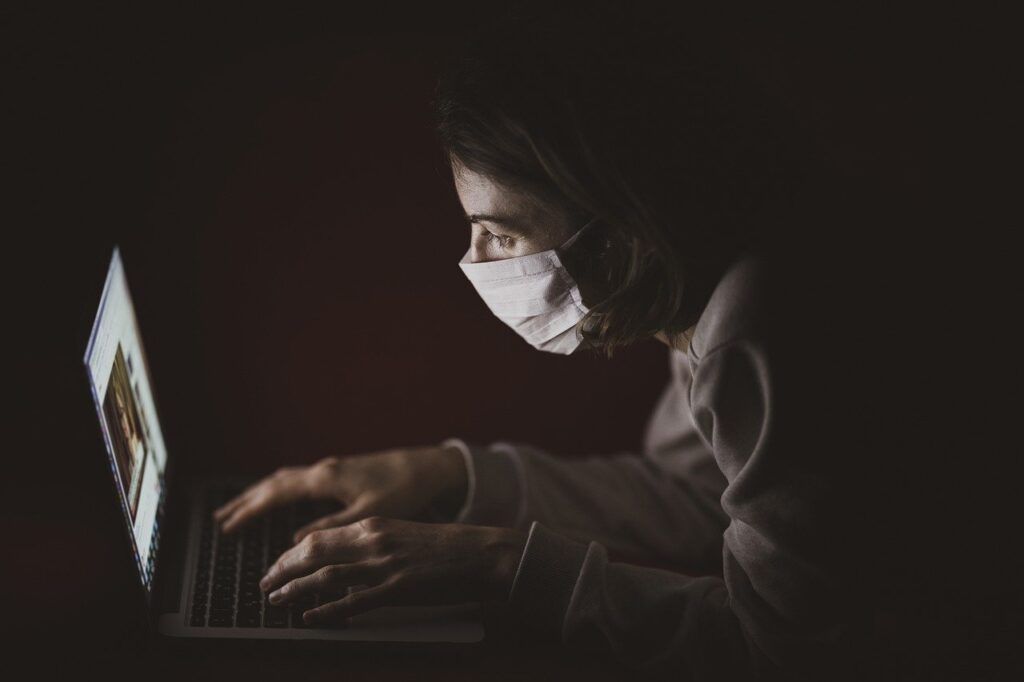 Edited and written by Emirhan Tongün.