Covid patients report impact on mental health
In addition to a host of physical effects, Covid-19 has a profound impact on mental health and the brain, a peer-reviewed study has found, with common symptoms like depression, anxiety and fatigue potentially being just as likely to occur with mild cases of the disease as severe ones. 
In a review of 215 studies exploring the ways Covid-19 affects the brain and mental health, the researchers found very high numbers of patients reporting symptoms of mental health issues like depression (23%) and anxiety (16%). 
Neurological symptoms were also commonplace, with the most frequently reported symptoms being a loss of smell (43%), weakness (40%), fatigue (38%), a loss of taste (37%), muscle pain (25%) and headache (21%).
Some serious neurological issues were also linked with Covid-19 infection, including ischemic stroke (1.9%), hemorrhagic stroke (0.4%) and seizure (0.06%), which the researchers noted could lead to a "substantial increase in the burden of disease" despite the low frequency given the high numbers of people contracting Covid-19. 
While the majority of studies focused on severe cases, primarily where people had been admitted to hospital, the researchers surprisingly found similarly high levels of neurological and psychiatric symptoms in those with less severe illness. 
In this group, fatigue (55%), loss of smell (52%), muscle pain (47%), loss of taste (45%) and headaches (44%) were reported more often than in hospitalized patients.
Dr. Jonathan Rogers, the study's lead author, said the finding indicates "that Covid-19 affecting mental health and the brain is the norm, rather than the exception."
CRUCIAL QUOTE
Dr. Alasdair Rooney, one of the paper's senior author's from the University of Edinburgh, said healthcare systems should prepare for an influx of new patients, as "even rarer symptoms could affect substantially more people" than usual. Mental health and neurological rehabilitation services "should be resourced for an increase in referrals," he said. 
WHAT WE DON'T KNOW
The research did not investigate the causal role Covid-19 may play in these symptoms. The researchers also observed that a small set of the neurological symptoms, such as muscle ache and fatigue, associated with Covid-19 received the majority of research attention; symptoms of mental illness like depression, anxiety and post-traumatic stress disorder were often neglected in studies, as were rarer but more serious neurological issues like stroke and seizure.
KEY BACKGROUND
Covid-19 has exacted a heavy toll, with many indicators pointing to a concurrent mental health pandemic running silently alongside the physical impacts. Social factors like isolation, stress and fear all have a marked impact on peoples' mental health, as do changes in working and living environments that create new stressors. Research suggests that one in five Covid-19 patients will go on to be diagnosed with a mental illness within three months of recovery. Pandemic restrictions and overwhelmed medical systems exacerbate the issue, throwing up barriers for people needing to access help and resources when they need them most.  
SURPRISING FACT
In addition to Covid-19 survivors being at considerable psychiatric risk, one study found that those with pre-existing psychiatric illnesses were 65% more likely to contract Covid-19, a finding researchers said needed further investigation. Researchers and mental health organizations have called on governments to prioritize mental health patients in vaccine drives on account of growing evidence showing this group to be more vulnerable.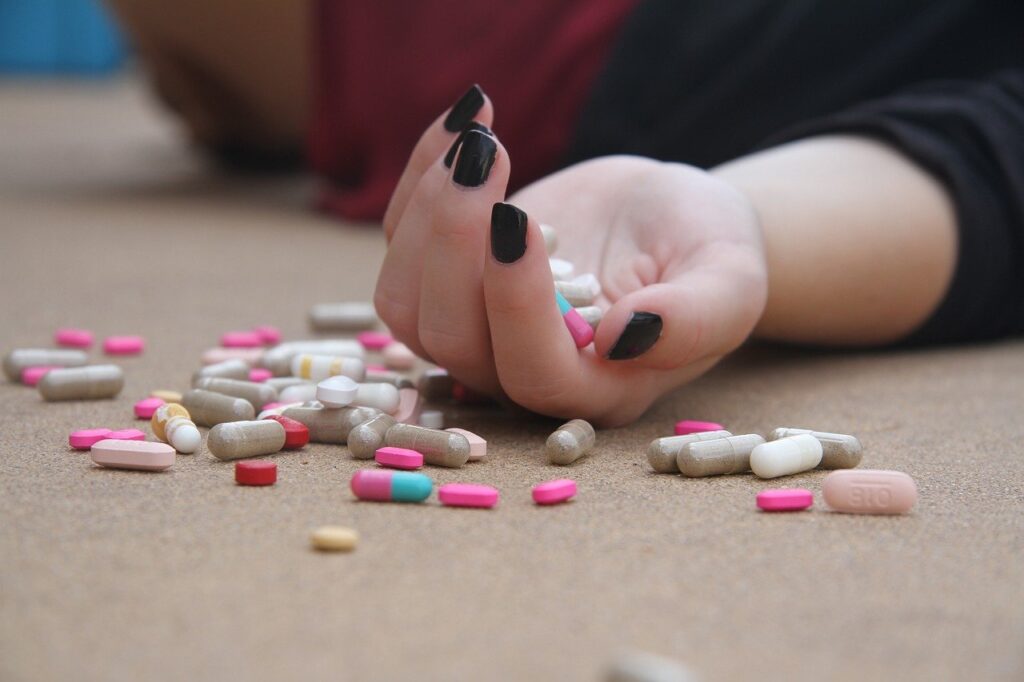 Source:https://www.forbes.com/sites/roberthart/2021/06/04/high-numbers-of-covid-patients-report-impact-on-mental-health-research-shows/?sh=259ad7fd1d08